Stockton Arena | Stockton, California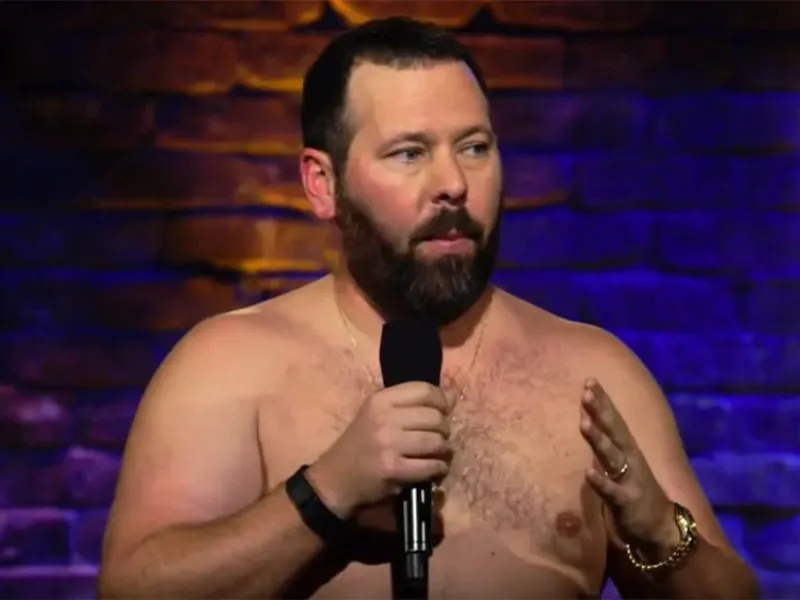 "THE MACHINE" is coming to wow audiences for his "TOPS OFF WORLD TOUR." Yup, you guessed it, Bert Kreischer will be bringing all that is funny to the Stockton Arena on Sunday, February 18, 2024, and it's going to be nothing short of an outstanding night out. Known for his ability to capture the audience's mind with incredible storytelling and vivid imagination, Kreischer is a force to be reckoned with. Everything about him, from his charismatic stage presence to his physical comedy, is guaranteed to leave his legion of followers in stitches. Regardless of whether you're new to his comedy or a longtime fan, this is definitely a show worth checking out, but reserving your spot right here and now is paramount to securing a place. You can do so effortlessly with a secure checkout procedure by clicking the "Get Tickets" link above. Delaying will mean you miss out, so do it right now!!!!
Bert Kreischer is one of the hardest-working comics and is a refreshing breath of fresh air to what is easily becoming a stale industry. He is not only a podcaster, actor, and comic, but he has a brilliant mind that has all the right ingredients to captivate and entertain his audience.
Kreischer's stand-up specials "Secret Time," "The Machine," and "Hey Big Boy" are all available to watch right now on Netflix, and his fifth special, "Razzle Dazzle," was released in March 2023 to huge praise. Since its release, it's gone to the top 20 on the Netflix Standup Specials rankings. In addition to his special, he also starred in and produced the film "The Machine," which screened in the spring of '23. It recounts his real-life experiences with Russian gangsters and has been in the top 10 on the Netflix platform.
People also regularly tune into his musings on two podcasts. The Bertcast, which he has recorded well over 500 episodes of, is well complimented by his other one, Bears, One Cave, which he co-hosts with Tom Segura.
The dude has had an exceptionally successful 2023, having extended this "Tops Off World Tour" into the fall and holding his annual "Fully Loaded Festival," a dream come true for him, at 16 outdoor venues with a cast of his favorite comedians.
In 2023, Kreischer's best performances were selling out the 12,834-capacity TD Garden in Boston for $837,945; the 13,059-capacity Little Caesars Arena in Detroit for $804,975; and the 12,834-capacity Amalie Arena in Tampa, Florida, for $902,516. In the first few months of the year, he also had equally successful runs in Europe, the United Kingdom, Canada, Australia, and New Zealand.
With so much success, it's easy to assume that whatever this man performs, it will be a well-rounded experience that will please his audience. His excitement and energy are contagious, and he has a remarkable knack for making an emotional connection with his audiences, particularly through his physical comedy. Tickets are limited, and nobody is going to want to miss out on this, so don't hesitate to buy them right here and now.