Stockton Arena Seating Chart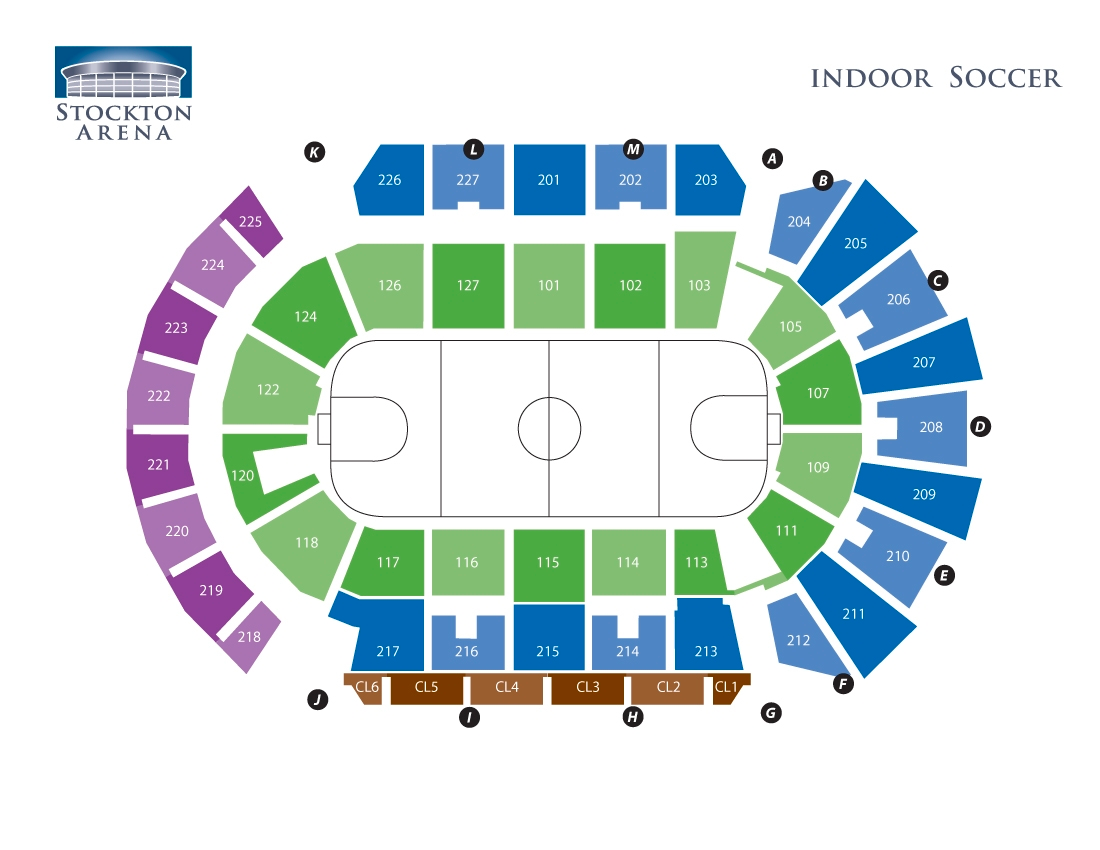 As a multi-event complex, Stockton Arena has several arrangements for a wide variety of shows, games, and events. The event information for your upcoming event will give you all the information you need to choose the right seat for you. The attached image is the most common seating arrangement for most events.
Program descriptions will tell you if the seating arrangement is different. All seating is coliseum style with comfortable cushioned seats with arm rests.
NOTE: Depending on the type of event, the seating configuration may change . Always check the individual seating map displayed for your chosen event when selecting your tickets.
Reserve your desired seats today by purchasing your tickets while they last. Visit the Stockton Arena schedule to see all upcoming events.
To view the ticket & refund policies please visit the ticket information page.